At the beginning of the year I like to set myself a knitting goal. Sometimes I accomplish it, sometimes I don't. This year the goal is Margaret Tudor.
About
10 years or so ago
I was working on an Alice Starmore pattern called Margaret Tudor from her book
Tudor Roses
, first edition. I stopped working on it because I discovered I didn't have enough yarn. I have to enlarge the pattern because it doesn't go up to my size and I miscalculated how much yarn I would need. I put the sweater on hold while I looked for more of the yarn, which had been discontinued. Unfortunately, I have been unable to find any. So I ended up frogging the project. I was very discouraged over the whole ordeal.
Margaret Tudor (First Edition)
In December of last year my knitting friend Dorothy was talking about a Starmore sweater from the same book that she wants to make but hadn't been able to get herself motivated. We decided that we would start our Starmore projects in January together and encourage each other to keep it up.
In January I ordered some yarn. I got Palette from KnitPicks in Iris heather. It's a gorgeous wool fingering weight yarn. Pics do not do it justice.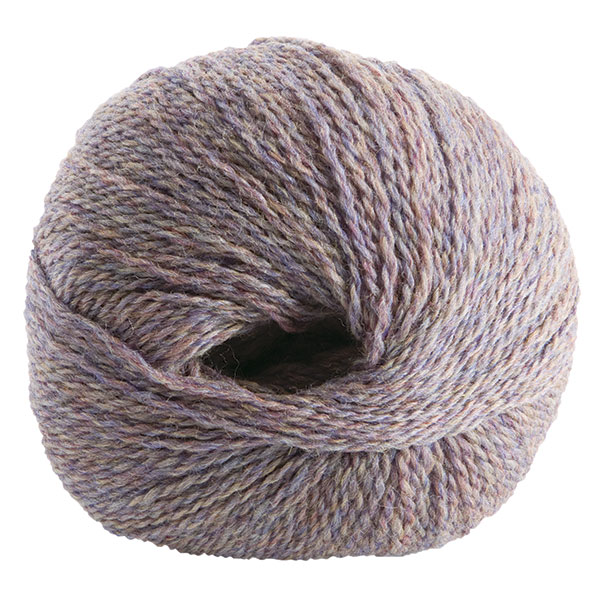 The pattern calls for Scottish Fleet, a yarn I detest. It's sport weight, according to Ravelry. However, the gauge is 9 sts to the inch. That is awfully firm for sport weight. I don't even think I could get that kind of gauge, and if I did I know it would hurt my hands knitting it. I'd practically be knitting cardboard. I perused the notes of knitters on Ravelry who have made this sweater and most of them used fingering weight yarn, so I have chosen to go with that.
I
very carefully
knit test swatches as directed by the pattern instructions. I got gauge with size 1 needles. Last week I started knitting.
This sweater is knit in panels that are sewn together. I decided to start with the easiest panel. I cast on last Thursday. It only took two days to knit it. There was a serious problem though. The panel was only 17 inches long when it was done. It's supposed to be 22 inches. Clearly I was having a gauge problem. I decided to knit it again, and went up to size 2 needles. Lo and behold, it turned out perfect in length and width. Hooray! Size 2 it is. Here's both panels so you can see the difference.
I don't know why the swatches were so off, but it's not the first time this has happened to me.
I need two of this particular panel, so I'm well into the second one.
I'm kind of excited about this project. Doing it with Dorothy is going to be fun.
Live long and prosper.
\\//